Create your own sunshine...

N&C's Sunshower collection is the future of digital showering, with a range of Infrared and Ultra-Violet Sunshower Panels which are touchscreen operated and can be built in or built on the wall. N&C Sunshower has been designed with a focus on you, your health, your wellness and the vital vitamins your body needs. Each option has the function infrared light as standard and has ventilation and a temperature sensor for complete safety and ease of mind. Ultra Violet (UV) is also an additional benefit on a selection of the models including Combi and Deluxe, for the ultimate Sunshower experience.
Features & benefits include:
- 2 year warranty
- 6 styles
- IPX5 rated - can be installed in showering areas safely
- Available in Chrome or Black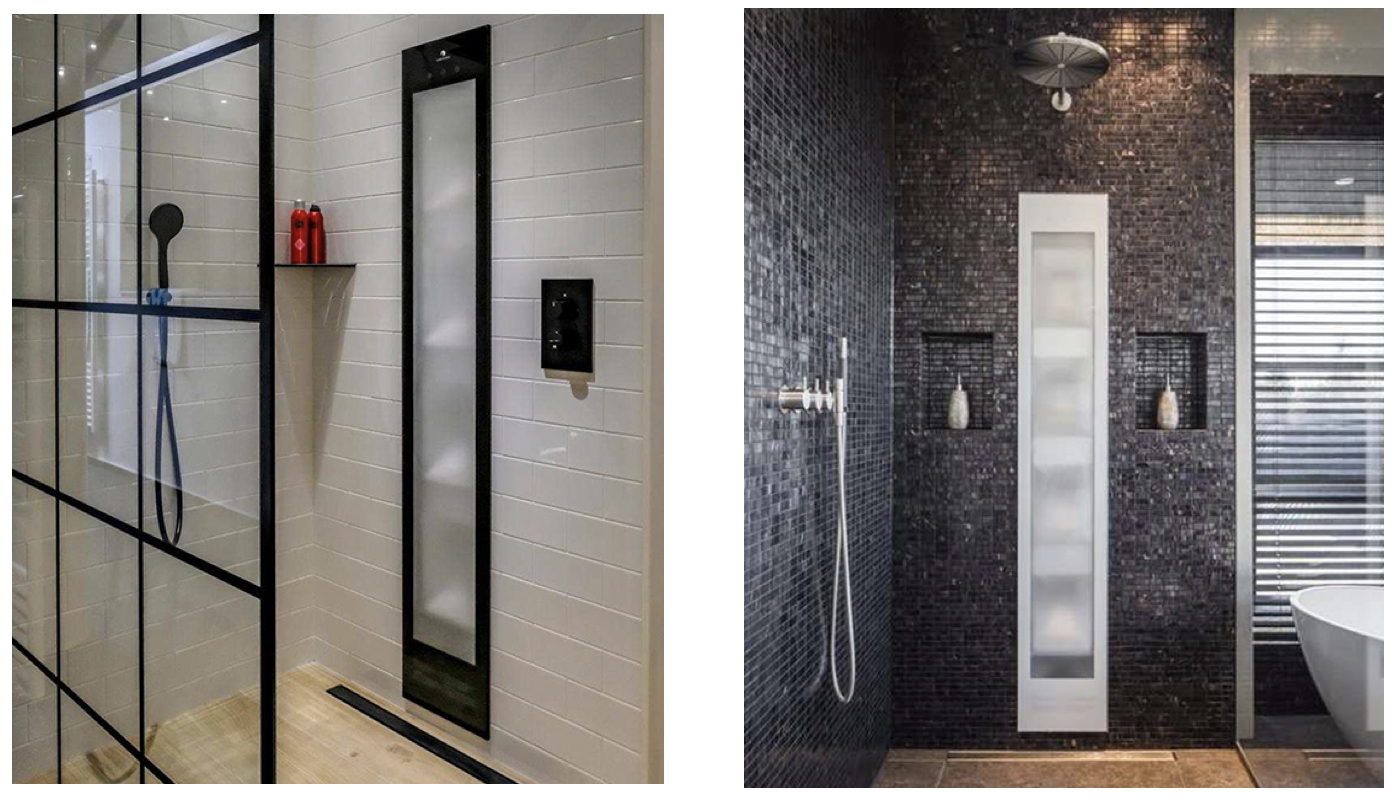 Infrared Lighting assists with good blood circulation and offers direct pleasant warmth, heating muscles and joints from inside out, helping them to become smoother and recover faster. With effective treatment in just 8 – 10 minutes, the Infrared Lighting options offer effective pain relief especially good for back-neck complaints and Rheumatism.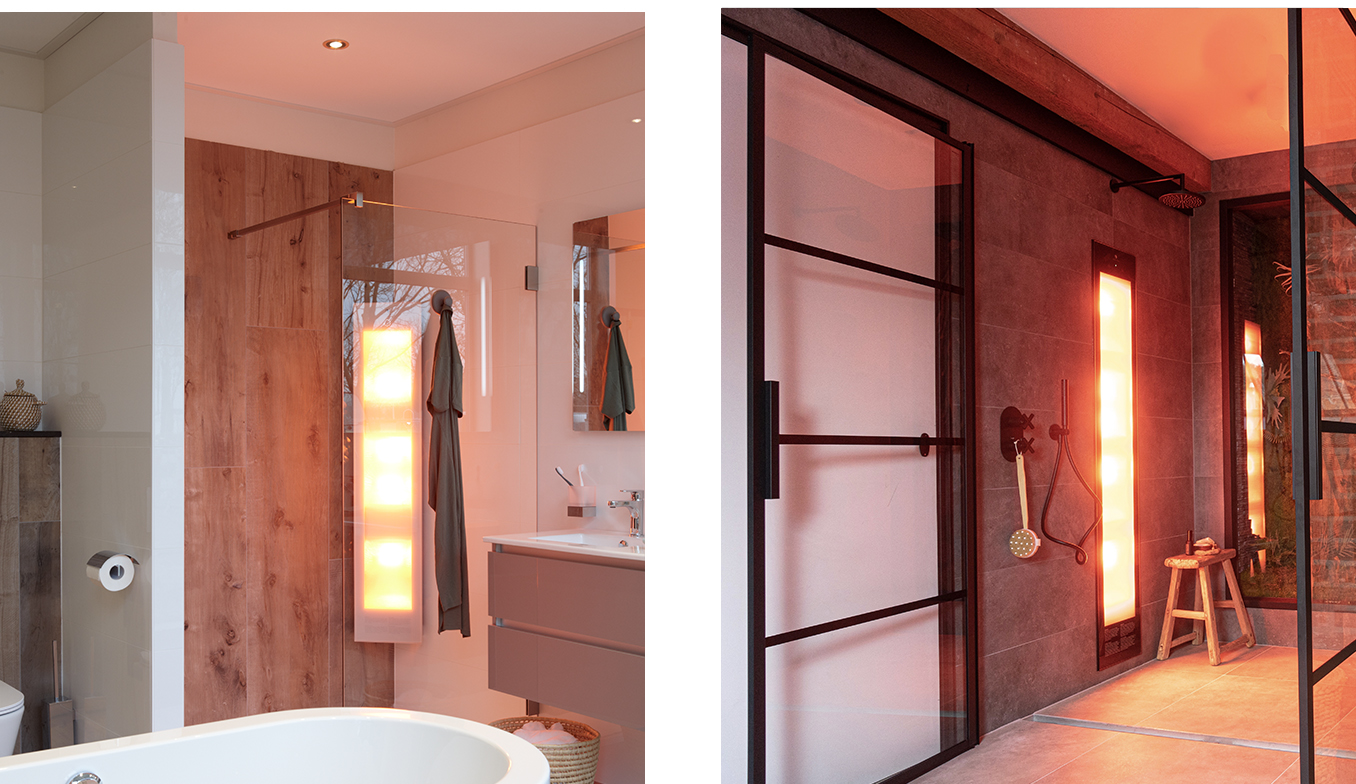 Sunlight / Ultraviolet Light helps to naturally produce Vitamin D via the skin, resulting in many benefits including helping to maintain strong bones and teeth, avoid depression, viruses and diseases, improve heart health, prevent colds and improve your energy levels, immune system and day and night rhythm. Sunlight / Ultraviolet Light also helps you to build a healthy summer taint in preparation for the strong summer sun with a treatment that is effective within just 10 minutes.